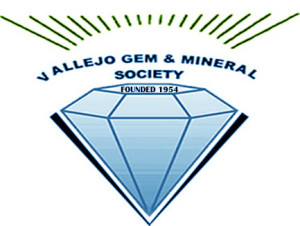 Vallejo Gem & Mineral Society was founded October 8, 1954.
It was formed by rockhounds interested in sharing their interest and knowledge of rocks, minerals, geology, and other aspects of rockhounding and collecting, cutting, and polishing.
We are a 501(c)(3) nonprofit organization dedicated to sharing our knowledge and talents of lapidary, lost wax casting, wire wrapping, silversmithing, beading, and other jewelry and crafting skills.
The shop is located at 900 Fairgrounds Dr., Vallejo, CA 94589
Our shop hours are:
Tuesdays            10am-1pm and 4pm-7pm

Thursday            4pm-7pm

Saturdays           10am-1pm
We are a member of the California Federation of Mineralogical Societies. For information on the Federation, follow this link: http://www.cfmsinc.org/